Welcome to TechHelp.US!





This page has information about our low cost component tester ($35).

This small device can identify and test a wide variety of electronic components!
It will identify and show the value of resistors, capacitors, inductors, transistors and diodes.
For diodes it will identify anode and cathode and for transistors B, E, C and gain.
For transistors it will identify PNP, NPN, MOS-FET, J-FET, Triac, Thyristor
For resistors it will read values between 0.1 Ohms and 50 M Ohms
For capacitors it can show values from 25pF to 100,000 uF
For inductors it will show values from .01 mH to 25H
For transistors it will also identify pin-out and gain

Click here to find out more about our Open Souce PLC ; An Arduino Mega 2650 compatible industrial control module / home automation controller.
We provide important information to assist you in setting up your unit as well as information on how others are using their units.
---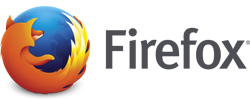 ---
We use MX-GuardDog for spam control
This page was created and is maintained by:





On Site Services for Most of Northern New Jersey
Located in Sparta, Sussex County, New Jersey
0158-404-379 xaF -*- 0167-902-379 leT