Welcome to TechHelp.US!





This page has information about our Arduino compatible modules and products.

We have in stock Arduino Uno R3, Arduino Mega 2650, Arduino Leonardo, Arduino Nano,
2 channel relay modules, 4 channel relay modules, Ethernet modules, LCD modules,
DS18B20 digital temperature sensors, ESP8266 modules, servo/stepper motor driver modules,
power supplies, small printers and a wide variety of other parts and accessories.
This small printer operates on 8V DC and has a standard parallel interface ($49).
Although the interface (Centronics compatible signals) is standard the connector and pin-out is not.
The connector is a DB-15 HD connector, like a female VGA connector, but an adapter cable is available.
We include documentation on how to build an adapter cable or interface the unit with an Arduinp processor.
We can also provide the code or links to the code to program an Arduino to print to this unit.

This is the JayCar Web Server in a Box (WIB), a complete web server in a small package ($89).
This is a kit that you build yourself, includes all components, programmed MicroChip processor and enclosure.
This kit is similar in priciple to using an Arduino as a web server but require less programming experience.
After assembling the kit you just copy your files to an SD card (not inlcuded) and insert it into the socket.
There are very few companies offering kits today, Ramsey Electronics no longer sells kits, Heathkit gone long ago.
This unit was featured in "Silicon Chip Magazine" November 2009 issue.

Click here to find out more about our Open Souce PLC ; An Arduino Mega 2650 compatible industrial control module / home automation controller.
We provide important information to assist you in setting up your unit as well as information on how others are using their units.
Click here for information on our low cost Component Tester ; That can identify and test transistors, diodes, capacitors, resistors, inductors and more!

---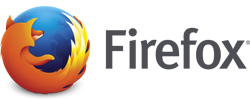 ---
We use MX-GuardDog for spam control
This page was created and is maintained by:





On Site Services for Most of Northern New Jersey
Located in Sparta, Sussex County, New Jersey
0158-404-379 xaF -*- 0167-902-379 leT